Hotel Rose Garden Shinjuku
Rose Garden is a small family owned boutique hotel, founded in 1997 and set at the very heart of Tokyo in Shinjuku. Our central location is absolutely ideal, providing guests with excellent access on foot and by car or train to the main business, entertainment, dining and shopping hot spots of Japan's capital.
Despite this central location, Hotel Rose Garden is proud that every single one of our moderately priced, clean, double glazed, air conditioned rooms offer peaceful respite away from the hustle and bustle of the big city. All 140 single, double and twin rooms feature carefully appointed furnishings including a modern TV (supporting a suite of cable channels and pay per view film options), free internet access point and practical amenities.
The hotel has an Italian French restaurant "In the Garden 135" with a garden. Located in the hotel annex.
Should the purpose of your stay be business, we hope our flexible catering team, meeting rooms and conference facilities will cater for your needs.
So whatever the purpose of your travel, we welcome you to visit Tokyo and to enjoy the comforts of Hotel Rose Garden Shinjuku. For further information please contact us - our polite and friendly reception staffs are always ready to help you....
RESERVATION
Please click below.
Notes
We are asking parents to submit an "Agreement regarding the accommodation
by guests under 19 years old". Please bring it when checking in.

Rooms
The management of Hotel Rose Garden take pride in offering carefully appointed rooms and a clean and comfortable environment throughout, at a reasonable price.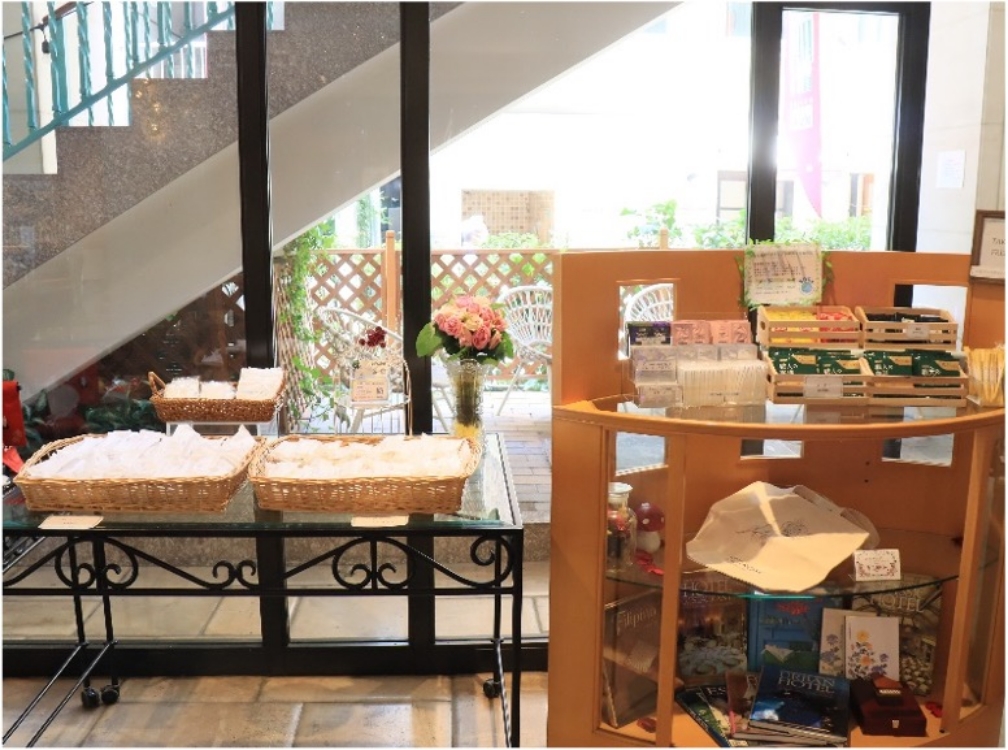 Amenities
For free(At front desk on the 1st floor)
lotion, milky lotion, cleasing oil, body cream, cotton, swab, shower cap, hairbruth, razor, coffee, tea, Japanese tea, sugar, non dairy creamer, muddler ※We are not able to supply the above amenities all the time.
For rental
charger(For android, For I-phone), pants presser, electric iron, hair curler, hair straightener, air cleaner, desk lamp, DVD player, wine opener, nail clippers ※Please be reminded that the numbers for the stocks are limited.
We are very sorry if those items are being aleady rented.
Room Features in Detail
TV, pay-tv, satellite broad cast(free), telephone, kettle, mini fridge, hair dryer, lavatory with a washing function, body soap, shampoo, conditioner, facial cleanser, toothbrush, tooth paste, towels(For bath, For face), nightwear, slipper.
High Speed Internet
Hotel Rose Garden offers complimentary Wi-Fi service to our staying guests in guests rooms and lobby.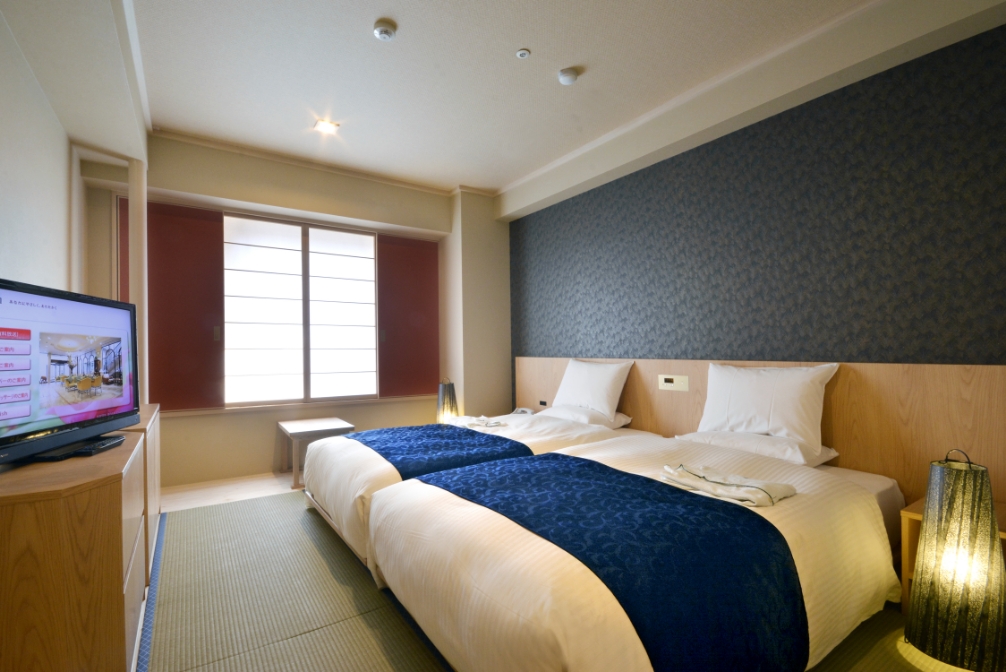 Room type
Main Building
Single 14m², Double 16 m², Studio Twin 16m², Superior Twin 31m².
Annex Building
Single 14m², Double 16 m², Corner Deluxe Twin23m², Japanese Style Tatami 23m².

Restaurant
On the 1st floor of the Annex is the restaurant with wooden tone in warm atmosphere connected to the garden terrace beautifully lighted up.
Generally, restaurant in Paris have names originated from their address. The area in which "In the Garden 135" is located was used to be called "Kashiwagi". "135" is picked from the old address.
We would like you to escape from the hustle and bustle of central city life, and enjoy the relaxing time just like the Parisienne do.
You will be amazed by the delicious and wonderful authentic Italian dishes especially hearth baked and char-grilled foods such as resutaurant made Pasta and Pizza.
It is in an excellent location and you will feel a sense of fun from it's resortlike atomosphere. What is more, you can enjoy the authentic Italian cuisine at reasonable prices.
Restaurant In the Garden 135 is also the venue for our morning buffet-style breakfast, including a full selection of English foods, a salad bar plus healthy selection of fresh fruit and cereals. Be it the beginning of a busy or a relaxing day, there's no better way to start it off than breakfast at Ciao tailored to your taste….
You can enjoy breakfast,lunch,teatime and dinner at the resutaurant.
Operations and business hours are subject to change.
Please contact us the latest information.
In the Garden 135

Location
Hotel Rose Garden Shinjuku 8-1-3 Nishi-Shinjuku, Shinjuku-ku, Tokyo, Japan 160-0023
Positioned on the estate of a former Edo period Japanese clan, dating back over 300 years, Hotel Rose Garden Shinjuku enjoys an excellent central location in the heart of Tokyo. Access to the hotel easy for every mode of transport: seconds walk from the nearest tube station and only minutes from both Shinjuku main station and the Shinjuku express-way. Whether you are planning a visit to the business district, a shopping marathon in Tokyo's fashionable department stores or you're simply looking for a convenient base from which to explorefor those wanting good access to Tokyo, the location of the Hotel Rose Garden is perfect. A handy note for those wishing to explore Japan - the 300kph Shinkansen (or "Bullet Train") can be picked up in Tokyo station accessed via the subway network, and allows fast, comfortable and affordable travel to the far reaches of Japan.
Access
Nishi-Shinjuku local subway station (Marunouchi Line)
55ft/17m (on foot 60 seconds)
Please head toward the Exit 1 of the Nishi-Shinjuku Station (Tokyo Metro Marunouchi Line), turn to the left, walk along the Ome Street for one minute, and you will see the Hotel Rose Garden Shinjuku on the left. Comment: Very convenient and easily within walking distance.
Shinjuku Station (JR Line, Keio Line, Odakyu Line)
- 2300ft/700m (on foot 10 minutes via flyover walkway; taxi 5 minutes; train 3 minutes via Nishi-Shinjuku)
Narita International Airport and Tokyo International Airport
From Narita International Airport and Tokyo International Airport, ride on the Limousine bound for "Hilton Tokyo" and get off there. Walk down toward the Ome Street, and you will see the Hotel Rose Garden Shinjuku along the street.

Conference Room
Hotel Rose Garden Shinjuku provides you convenient conference rooms
with reasonable prices compared to other hotels in Shinjuku area.
Please contact us for details.

Sightseeing
Good access to major department stores and movie theaters a 15 minutes walk,
or a 5 minute taxi ride away.
Highlights around Shinjuku
・Imperial Palace 30min
・Tokyo Tower 30min
・Tokyo Disneyland/ Disneysea 40min
・Akihabara Electric Town 25min
・Shinjuku Gyoen National Garden 5min
・Daiba 40min
・Asakusa 40min
・Tokyo sky tree 50min
・Tsukiji Outer Market 40min
・Hamarikyu Garden 40min
Transfer Information

Contact
Phone

+81 3 3360 1533

Fax

+81 3 3360 1633